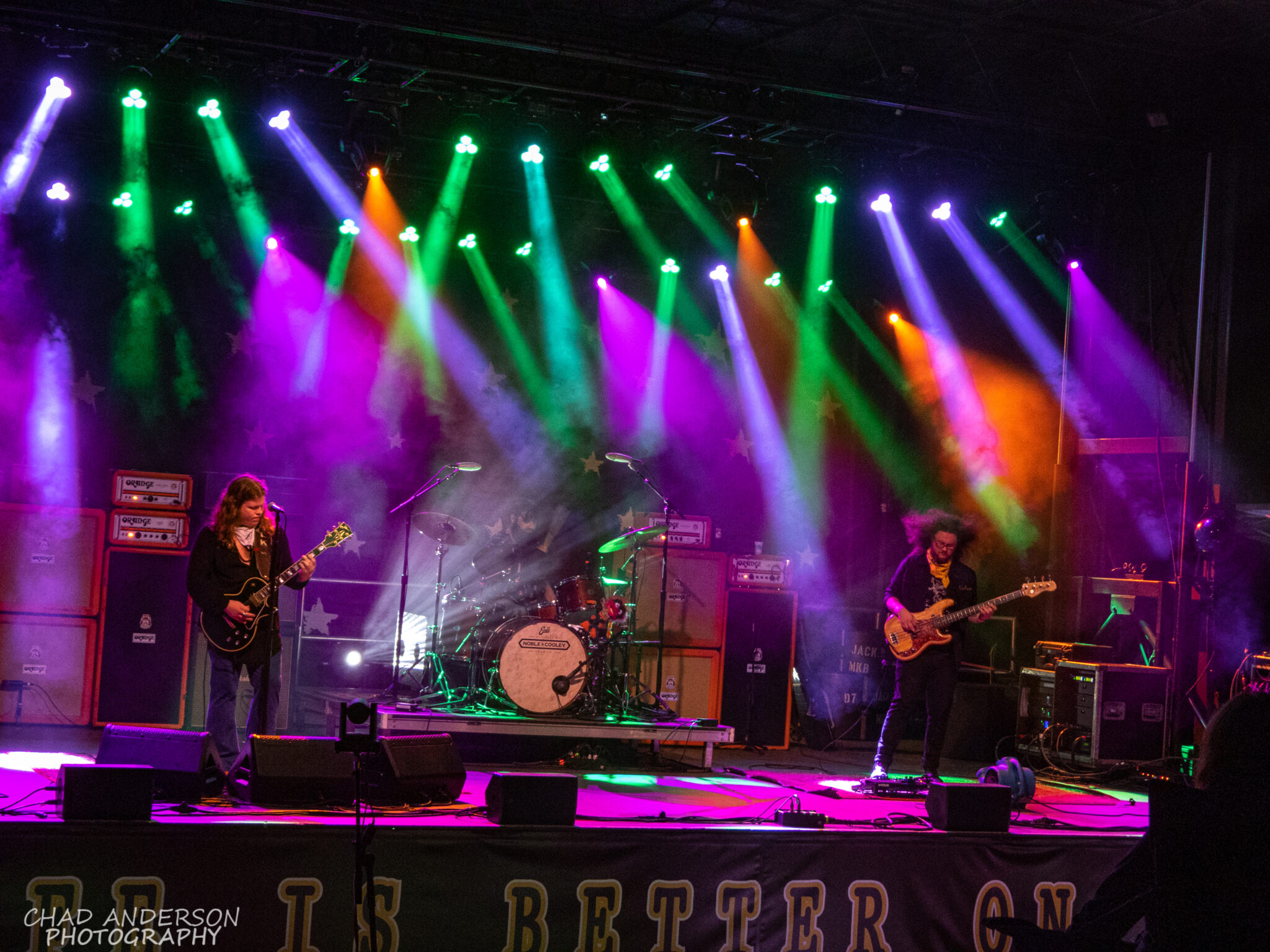 What is there to say, but it is great to hear live music once again. Having spent the last six months at home counting down the days to when we can all be together, on September 8, for just a few hours in the small town of  Morris, CT, it felt like the curse of darkness had been lifted, thanks to Manic Presents and Marcus King Band. The team at South Farms have figured out a way to bring music and entertainment back to the people, and boy do we all need it.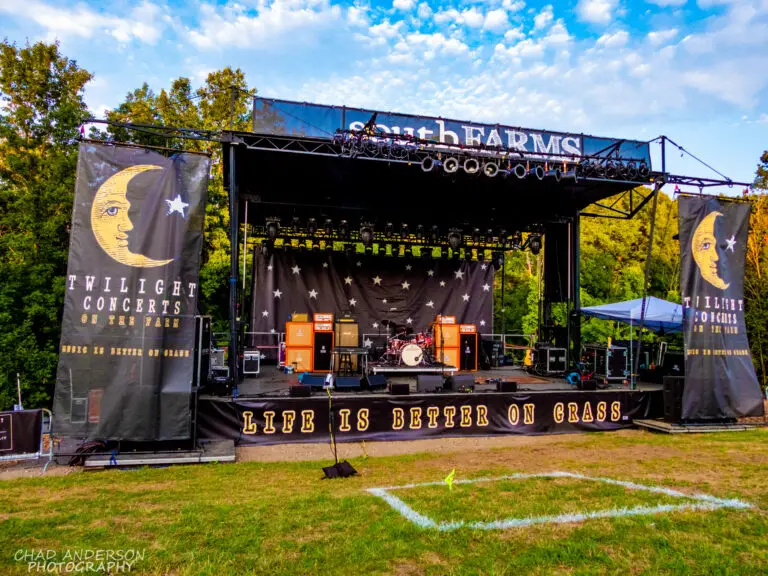 The new venue at South Farms for this power house team is unassuming and not a first choice for a one-night event. The venue has everything a fan would want and more: picturesque views of killer sunsets, incredible sound that echoes in the rolling farm hills and of course, great sight lines that make fans feel as though they're in an amphitheater atmosphere all the while being socially distant Talk about a win-win! 
The evening began with Early James, an Alabama singer/songwriter whose sound is a blend of country, southern blues, and jazz, and has a lyrical style that is a mix between Bob Dylan and Tom Waits. This one-two punch tonight allowed fans to be reintroduced to the concert format with James' incredible talent. A highlight of his opening set was "Easter Eggs" with honky guitar licks and southern slide guitar. 
As the sun set a loud roar and the sound of woo-hoos echoed the night sky, Marcus King, with drummer Jack Ryan and bassist Stephen Campbell took the stage. Marcus joked saying how it was great to actually see people, instead of cars for the first time once again. The trio jumped right into playing a version of "I Just Want To Make Love To You/Hoochie Coochie Man"
The highlight for this photographer came as the trio began "One Day She's Here," a song that is hauntingly beautiful and can resonate with the times. "She" could be considered to so many people in the music industry this year.  
Pretty little girl in a Coupe de Ville
Saw her disappear up across the hill
One day here, now the next, she's gone
Didn't even get to hear me sing my song
She disappears just like the dawn
One day she's here, the next, she's gone
Other highlights of the night included a rocking version of "Virginia", a southern rock song that just is so gritty and raw that those who were in attendance who had their eyes closed would have sworn Warren Haynes came to the farm early. And of course a stellar encore of "The Well" and Black Sabbath's "War Pigs."
One thing is for sure, that night at South Farms with Marcus King reminded us that "she" will come back one day and boy has she. Music is alive and well, as long as there are those who listen and follow the rules. Those who work in this industry will not go down without a fight. If you're missing seeing acts at your local venue, do yourself a favor check out South Farms, because "Music is better on grass."
The post Music is Better on Grass: Marcus King at South Farms, CT appeared first on NYS Music.