Music icon Bruce Springsteen is set to release Letter To You October 23 with his E Street Band. His 20th studio album is a harmonious fusion of all things Springsteen. At this level it's hard to push the envelope further, instead Bruce steps back and opens up his heart.
The 12-track album is a micro-burst of Springsteen's life in real-time, recorded in a mere five days at his home studio. "I love the emotional nature of Letter To You," says Springsteen in the official press release. "And I love the sound of the E Street Band playing completely live in the studio, in a way we've never done before, and with no overdubs…it turned out to be one of the greatest recording experiences I've ever had."
With that first snare-pickup we are catapulted in Bruce's world, soaring effortless. The songwriting is flawless, opening mid-emotion. It paints distinct imagery only found deep in someones heart -"'Neath a crown of mongrel trees, I pulled that bothersome thread."
There is something to be said for the natural beauty and lack of refinement, to expose a new side of Springsteen. Likewise, the album features nine newly written songs and three unreleased tracks from the 1970's – "Janey Needs a Shooter," "If I Was the Priest," and "Song for Orphans."
Letter To You is Springsteen's first time performing with the E Street Band since The River 2016 tour, which both Billboard and Pollstar both named as that year's top global tour.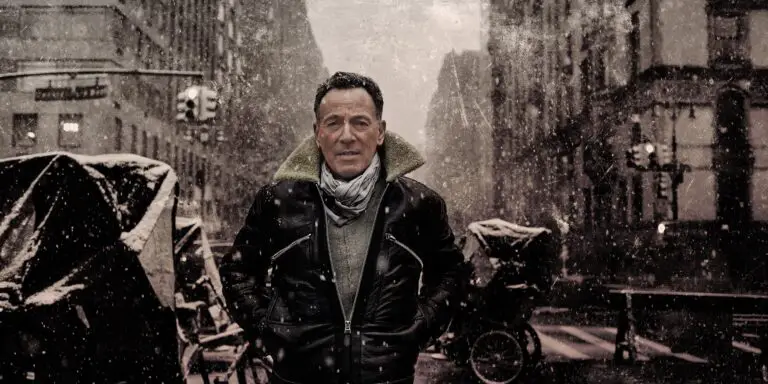 ---
Tracklist:
1. One Minute You're Here
2. Letter To You
3. Burnin' Train
4. Janey Needs A Shooter
5. Last Man Standing
6. The Power Of Prayer
7. House Of A Thousand Guitars
8. Rainmaker
9. If I Was The Priest
10. Ghosts
11. Song For Orphans
12. I'll See You In My Dreams
The post Springsteen Divulges intimate single off upcoming album 'Letter To You' appeared first on NYS Music.