New York City singer Cassandra Jenkins released her new song "Hard Drive" in celebration of Inauguration Day.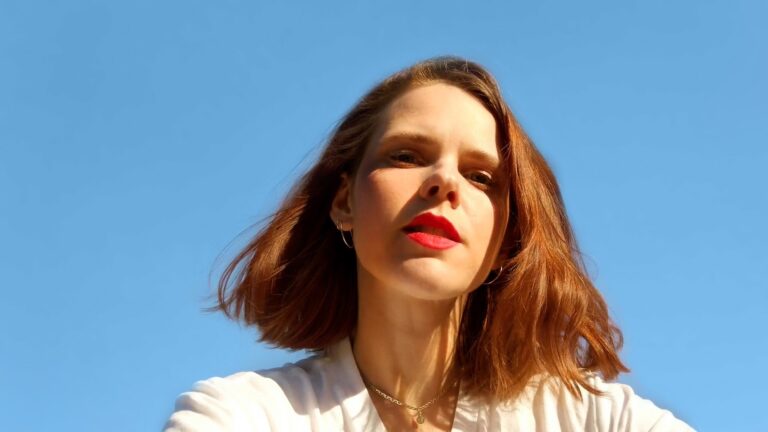 "Hard Drive" is the third track and second released single off Jenkins' upcoming album titled An Overview on Phenomenal Nature. The song is in the style of a spoken word beginning with audio of a security guard pondering about Mrinalini Mukherjee's display "Phenomenal Nature" at the Met Breuer. It follows with lyrics filled with Jenkins recalling encounters in her life. The song works its way to her repeating "one, two, three", a guided meditation from her friend. It ends with words from a psychic Peri Lyons stating the year will be good. Jenkins thought that Lyons's statement was necessary after living through the uncertainty of 2020.
The single serves as a journey through a month in her life where she was in the middle of doing two tours. Jenkins also released a video to accompany the track, consisting of scenes with her walking and peacefully riding down a road. The instrumentals are supplied by musician Stuart Bogie on the saxophone and engineer Josh Kaufman on the guitar. The song was purposely released on Inauguration Day to symbolize the country collectively moving forward into a new chapter after the past four years.When creating the album, she was reflecting on ways to heal while living under Trump's administration.
An Overview on Phenomenal Nature is releasing on Feb. 19 from Ba Da Bing Records. Jenkins worked with Josh Kaufman on the album and finished it within a week. It comes after her last album, Play Till You Win, which came out in 2017. Her previous body of work showcased her talent but the forthcoming work shows her adaptability. It has a theme of being optimistic and being open to change.
The post Cassandra Jenkins New Single Honors Inauguration Day appeared first on NYS Music.