Blue Note New York has announced the 11th Annual Blue Note Jazz Festival, presented by Sony. Kicking off June 1, there will be a free show in Washington Square Park headlined by Robert Glasper in association with Washington Square Park Conservancy.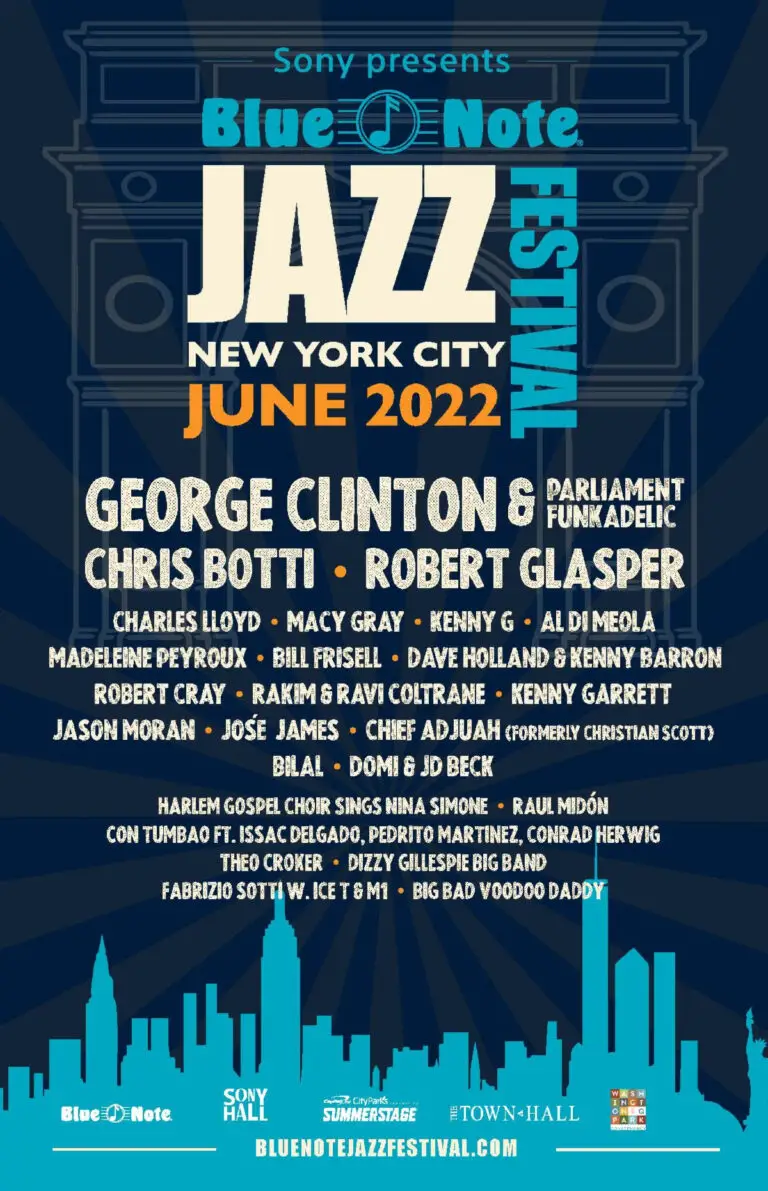 Since 1981, the Blue Note Jazz Club has been a cultural institution in NYC and one of the premiere jazz clubs in the world. Blue Note strives to preserve the history of jazz, and the club practices the foundations of jazz on a nightly basis.
This year's festival will be taking place at major venues across NYC, including Blue Note New York, Sony Hall, The Town Hall, and SummerStage in Central Park. There will be featured performances by George Clinton & Parliament-Funkadelic, Chris Botti, Charles Lloyd, Macy Gray, Kenny G, Al Di Meola, Madeleine Peyroux, Dave Holland & Kenny Barron, Robert Cray, Kenny Garrett, and many more.
Alex Kurland, Director of Programming at the festival had a lot to say about this year's festival.
This year's Blue Note Jazz Festival in New York presents an exceptional range and depth of artistry. We're excited and proud to present a diverse lineup within different settings and at venues featuring the most established, iconic and influential artists as well as the next generation of cutting edge progressive artists at venues ranging from Washington Square Park, Central Park to the Blue Note Jazz Club in Greenwich Village and more. We are grateful again to bring a tasteful city-wide music festival to the culture of New York City.
The European Sounds Series returns to the Blue Note Jazz Festival this summer with weekend brunch shows at the club. It features international acts from places like Switzerland, Estonia, Romania, Spain, France, Poland, Austria, and Slovakia.
Tickets for the festival can be bought here, and on April 26 a major headliner will be announced.
The post Blue Note NY Announces 11th Annual Jazz Festival appeared first on NYS Music.