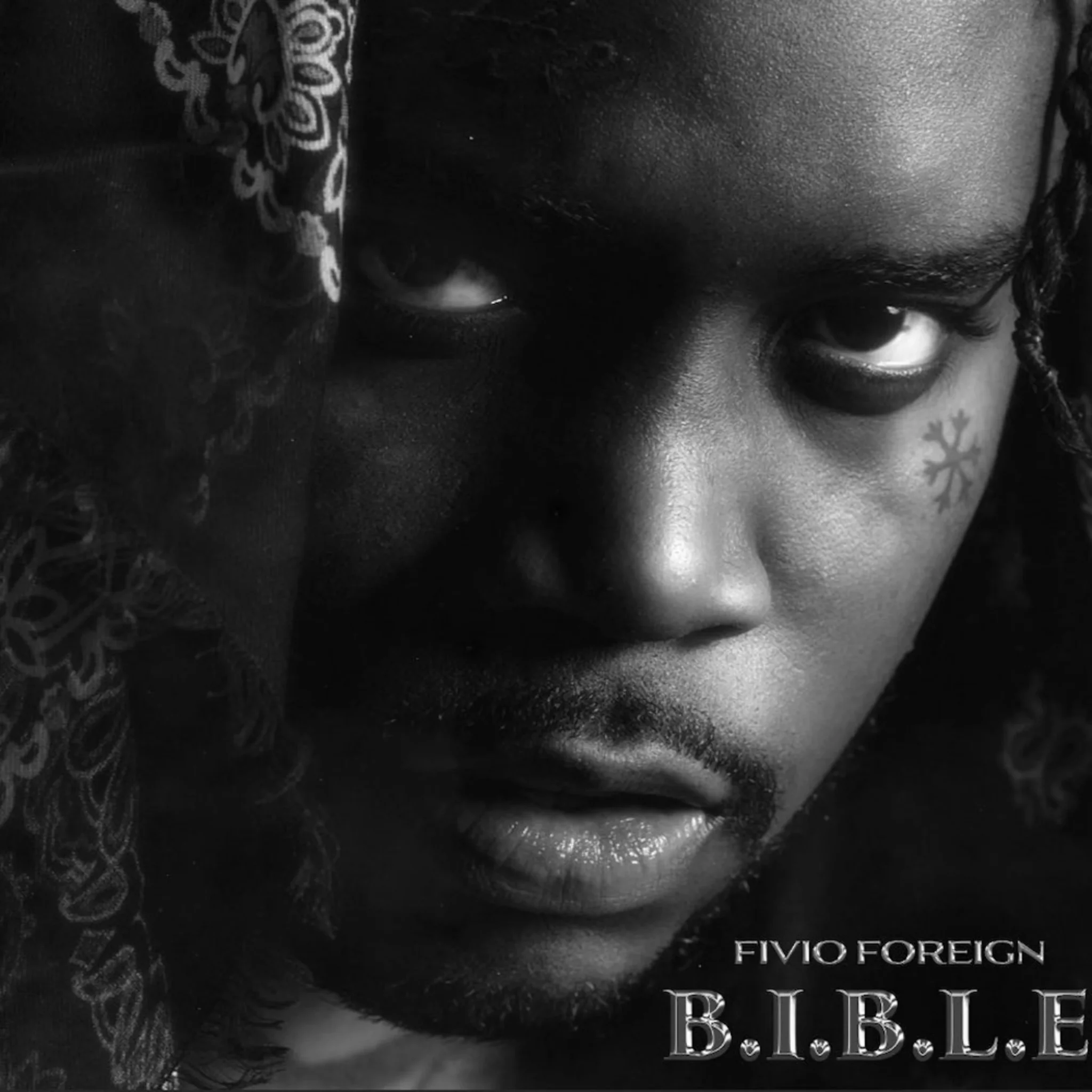 The coronation of Fivio Foreign has long been in the works. Since the death of Gotham's last presumed hip hop king over two years ago, Pop Smoke, there has been a void within the New York music landscape and it seems as though Fivio Foreign has been handpicked to carry the torch.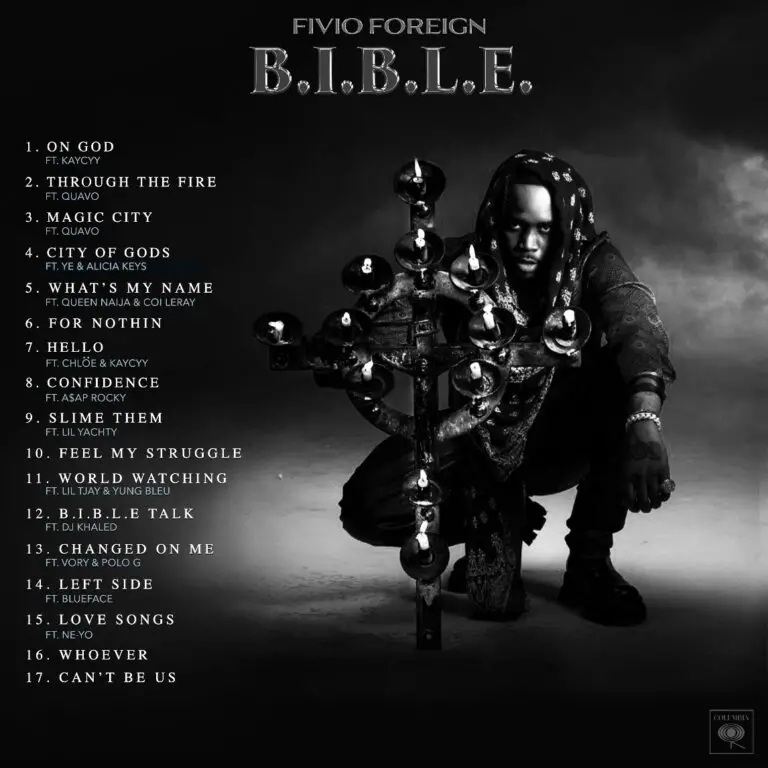 His debut studio-album, B.I.B.LE., was delivered to the public as an inauguration of sorts. Executive produced by Kanye West, the album's lead single — the West and Alicia Keys assisted — "City of Gods" attempts to create a moment in New York time. Similar to Jay Z's "Empire State of Mind," also featuring Keys. Despite the records contrived feel, it charted at number 46 on the Billboard charts. The second single, "Magic City," featuring Quavo, failed to do so.
Since the release of his viral debut single — Big Drip— in 2019, Fivio has maintained cultural and musical relevance and is the latest bridge in the inevitable marriage between the drill music sub-culture and mainstream hip hop. His debut EP — 800 B.C.— was released in 2020 with features from Meek Mill, Lil Baby and Quavo. There was his guest-spot on Drake's 2020 hit "Demons," which charted at number 34 on the Billboard Hot 100. Later that summer, he teamed with Lil Tjay for the anthemic "Zoo York," peaking at number 65 on the Hot 100. A year later, he was heralded as having the best feature on Kanye West's star-studded, Donda, album.
While not the most technically proficient rapper, Fivio has gotten to this point by wholeheartedly personifying New York. His charisma, flow and contagious dialect have made him the preeminent representative of New York hip hop culture.
The results? Well, it depends on what scale is being used. B.I.B.L.E. reportedly sold 29 thousand equivalent album units its first week. Not bad, but low enough for Fivi to remind detractors of his humble beginnings.
Nonetheless, it's easy to see why he was next up on the mantle for New York supremacy. With Pop Smoke gone and Kay Flock in prison, he remains one of the few pioneers and recognizable faces of the drill scene and can steer the genre through its makeover.
This watered down version of drill that is B.I.B.L.E. shows upside as "What's My Name" and "World Watching" are inviting records but leaves the project lacking an overall grimy-ness. Fivio's captivating flow is enough to carry him on most songs ("Whoever," "For Nothin") but, his lack of variance in his lyrics leave him badly exposed on others ("On God," "Through the Fire"). Did DJ Khaled need a nearly 2-minute interlude?
With the New York hip hop landscape lacking a leading-man is Fivio Foreign was tasked with leading the charge for hip hop's mecca? Are there now reservations after his heavily backed debut failed to make a dent on the Billboard charts?
Despite all of this, B.I.B.L.E. remains a personal success for Fivio. If the King of New York goes to the city's most visible rapper, then Fivio holds the crown. With features from some of the music indsutry's biggest names, he has now completed a shedding of the skin. While B.I.B.L.E. will be seen as a drill album for those not familiar with the sound, Fivio has managed to outgrow that label and has become more of a gatekeeper than an active participant. If a rapper wants to get that New York City drill co-sign, they go through Fivio and maybe that's enough.
The post Fivio Foreign's Coronation: B.I.B.L.E. Review appeared first on NYS Music.