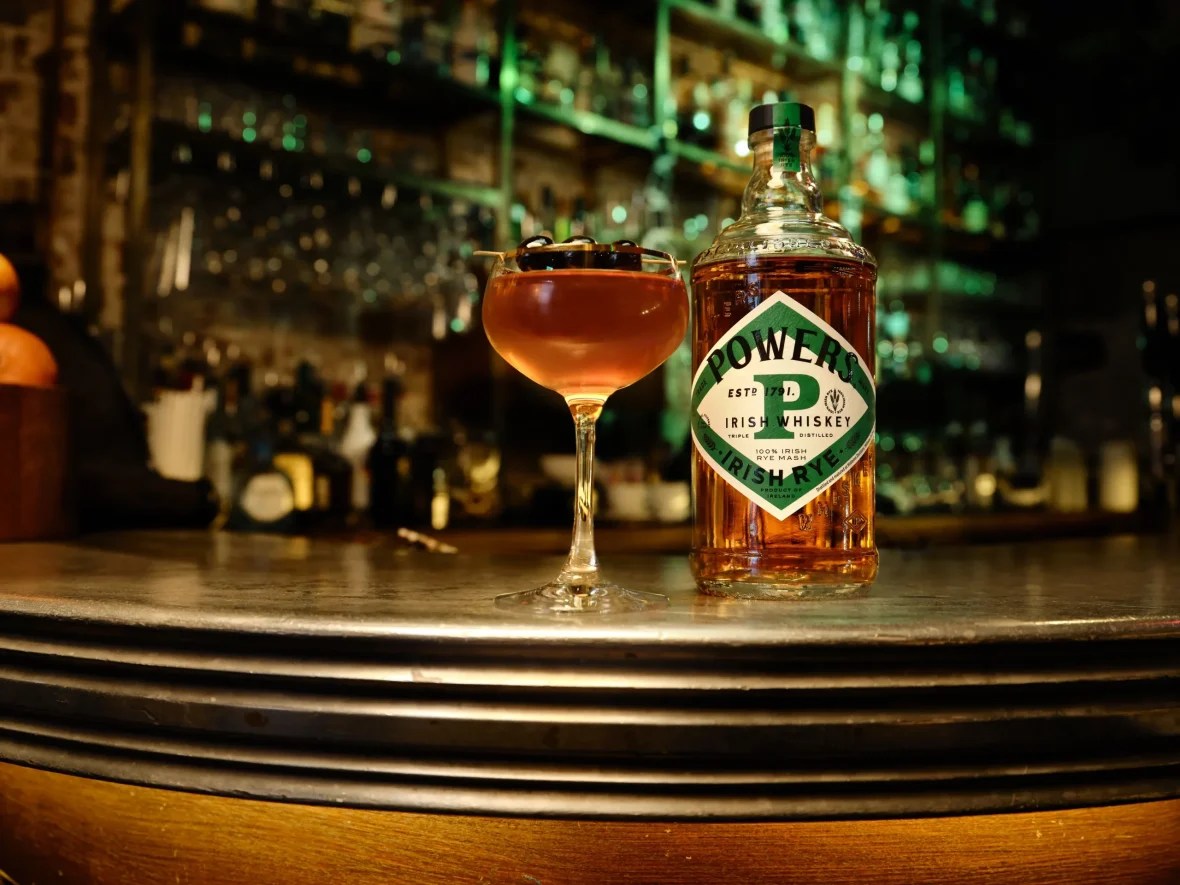 The best whiskeys have a presence about them, a way of announcing themselves without quite announcing themselves. Carefully crafted, never quite too much and always right on time. Such is the case with the just-launched Powers Irish Rye, a groundbreaking 100 percent Irish rye whiskey hitting the market at precisely the right time.
It's assuredly among the best Irish whiskeys for St. Patrick's Day on March 17, with character to rival your favorite American rye. True to form, it was born of the hard-working ambition of an Irish distiller that's already made quite a name for itself.
Powers went above and beyond, commissioning 163 acres of rye for planting in Wexford, Ireland – the approach brings a new meaning to the term "farm to table" (or rather, farm to glass, or farm to bar cart).
Powers Master Distiller Eric Ryan notes the approach was the first contemporary commission of an Irish rye crop on a commercial scale, an undertaking that started in 2017. For good measure, the farm rests not far from the ancestral home of the Powers family.
Ryan summed up the approach in fitting fashion: "Powers Irish Rye proved a worthy endeavor."
The approach yielded a "crop bursting with flavor," as the distillery notes, and it echoes the quality that Maxim discovered during a recent New York City tasting.
Suffice to say, the final product certainly reflects the DIY, craft-forward approach — it's flavorful yet delicate when it needs to be, and an excellent alternative to other Irish whiskey offerings for St. Paddy's Day (and beyond).
The aging process centers around a mix of virgin oak, first-fill and refill barrels, yielding an agreeable 43.2% ABV spirit delivered with a new, sharp green Powers label adorned on the distillery's characteristically bold bottle.
We're willing to bet you've seen the red diamond label of Powers behind the bar at your favorite neighborhood pub, yet Powers Irish Rye shakes things up ever so slightly, offering a whiskey with a slightly sweet yet rye-spiced touch. As luck would have it, Powers Irish Rye works like a charm in plenty of variations on the timeless Manhattan cocktail.
In fact, Powers teamed up with bartenders in the Big Apple to deliver nine distinct variations on the Manhattan (bolstered by a hearty helping of Powers Irish Rye). One such drink is the "Irish Built Manhattan," dreamed up by the distillery in a nod to the backbone of (arguably) the world's greatest city.
There's a bit of something for every whiskey lover, from the aroma (with notes of charred oak and rye bread) to the taste, which touches on everything from clove spice to sweet cereal and red licorice.
The new launch couldn't have come at a more opportune time for Powers, or for rye lovers in general: The category grew 13% in volume last year, Powers notes, and it shows no signs of slowing down.
Perhaps the best part about Powers Rye (and indeed, the full Powers lineup) is that tricky blend of accessibility and quality: You'll find it for a suggested retail price of $32.99, which seems exceptionally hard to beat (especially if you plan to responsibly imbibe for a few rounds on St. Patrick's Day).
The next time you reach for an Irish whiskey, look for an Irish Rye–make it Powers, and the wind will assuredly be at your back.