Pop star, Harry Styles, will host "One Night Only", a concert in honor of his upcoming album, Harry's House at the UBS Arena in Belmont Park on May 20.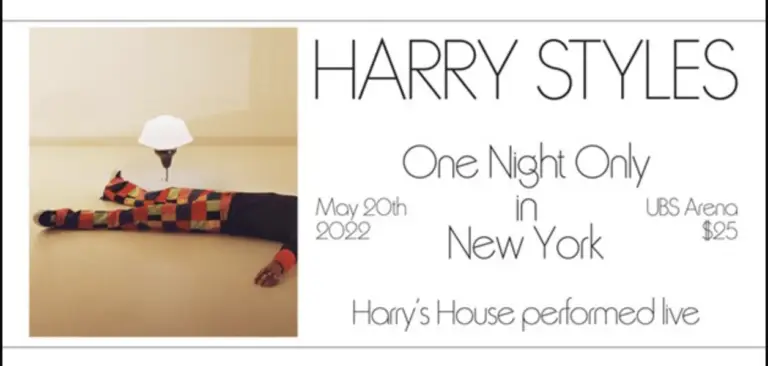 Harry's House, Styles' third studio album will also drop on the day of this special event. Therefore, those in attendance will be the very first to see his latest work. As for now, fans can listen to, As It Was, his latest single which will be featured on the upcoming album.
Styles' debut album Harry Styles, was listed as a top 10 album globally that year. He also made history by having the highest first week of sales by a male artist. Furthermore, his second studio album Fine Line, became his second US #1 and he topped the Billboard 200 when it was released.
Ever since Styles became a solo artist, he has made ground breaking accomplishments and built a loyal fan base worldwide. In fact, he has been awarded two BRIT awards, a Grammy award, an Ivor Novello Award and was the first man to have a solo cover on Vogue Magazine. 
Tickets will be available for $25 including taxes and fees. Additionally, American Express Card Members will have the chance to be selected for the presale after registering for American Express® Early Access powered by Ticketmaster Verified Fan*, which runs from May 2 at 5 P.M. ET through May 3 at 7 P.M. ET. Those selected will be able to purchase tickets on May 5th between 9 and 11 A.M. ET.
The post Harry Styles To Host Special Music Event "One Night Only" At The UBS Arena appeared first on NYS Music.