I grew up next to Travis Air Force Base in Northern California, where my dad served for 35 years, primarily in the Air Force Reserve. While we didn't have to move or deal with long deployments, the majority of my classmates did. All I saw was the strain that military life put on families — and if I had any say in it, I didn't want that life.
After my first date with my now-husband, I remember thinking, "Air Force pilot… that's not ideal." And it wasn't! Four years of a long distance relationship, two deployments and my husband's impending next assignment weighed heavily on our daily life. I was proud of my work at Google in Austin, Texas, and when we got married I was determined to find a way that I could prioritize both my marriage and my career.
The entire year before we received our move orders, I was filled with an insecurity many military partners are familiar with: the expectation that a civilian employer wouldn't want to invest in the partner's career if they were likely to move in a short time. Thankfully in my case, this expectation was unfounded at Google.
Only one Air Force base on our list was remotely close to a Google office, and that was in Tokyo. While the odds of receiving our top choice were slim, I started looking on our internal job boards and networking with Googlers who had any ties to the Tokyo office well before we actually received our assignment to Yokota Air Base.
We were fortunate to have a six-month notice and my managers were very supportive. They initiated conversations and introduced me to managers in the Asia Pacific region. I had quite a few late-night video calls with leads, recruiters and mobility specialists, and complex processes to navigate, but on February 14, 2020, my husband and I landed in Japan.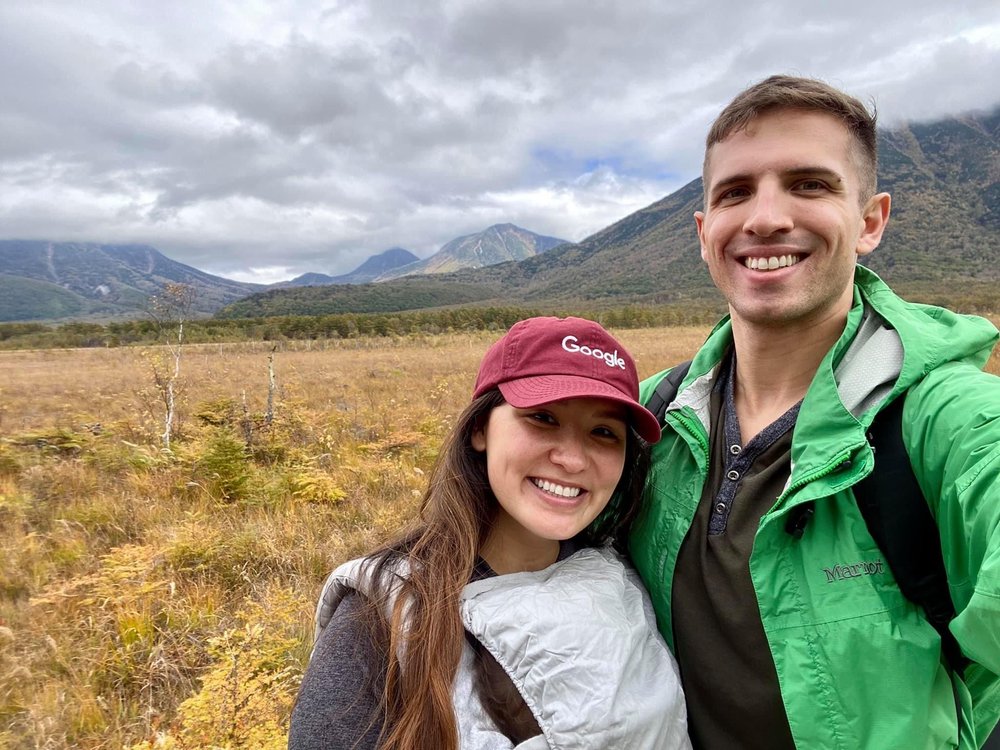 This move would have been significantly harder if it weren't for the support system I had at Google, specifically the Googler Veterans Network (VetNet) and the Googler Military Partner Group. These groups created a community of people who understood both of the worlds I lived in. I loved having the opportunity to continue bridging the gap between the military and civilian life through volunteering at our annual resume review workshops for veterans, partners, and transitioning service members, organizing veteran small business career fairs, and even hosting my husband's squadron at Google Austin for a culture and leadership lab.
When I needed help navigating my move to Japan, I received support from other internal military partners. Because of my lived experiences, Google People Operations asked me to help create benefits and resources to support our military spouses and partners. This included resources for military partners and their managers, and paid leave for military partners during a Permanent Change of Station (PCS) or to prepare for a partner's military deployment.
These last two years have been such an unexpected adventure. I earned a promotion, had a baby, switched roles and explored Japan. I'm proud of the advancement of my career, and more importantly to me, my growth as a wife and mother. We find out this summer where we're off to next. While these moves will always bring some form of stress that accompanies the unknowing, I'm at peace and look forward to using the military partner benefits I helped develop, wherever in the world we land next.
To learn more about careers at Google, check out our site for the military community.