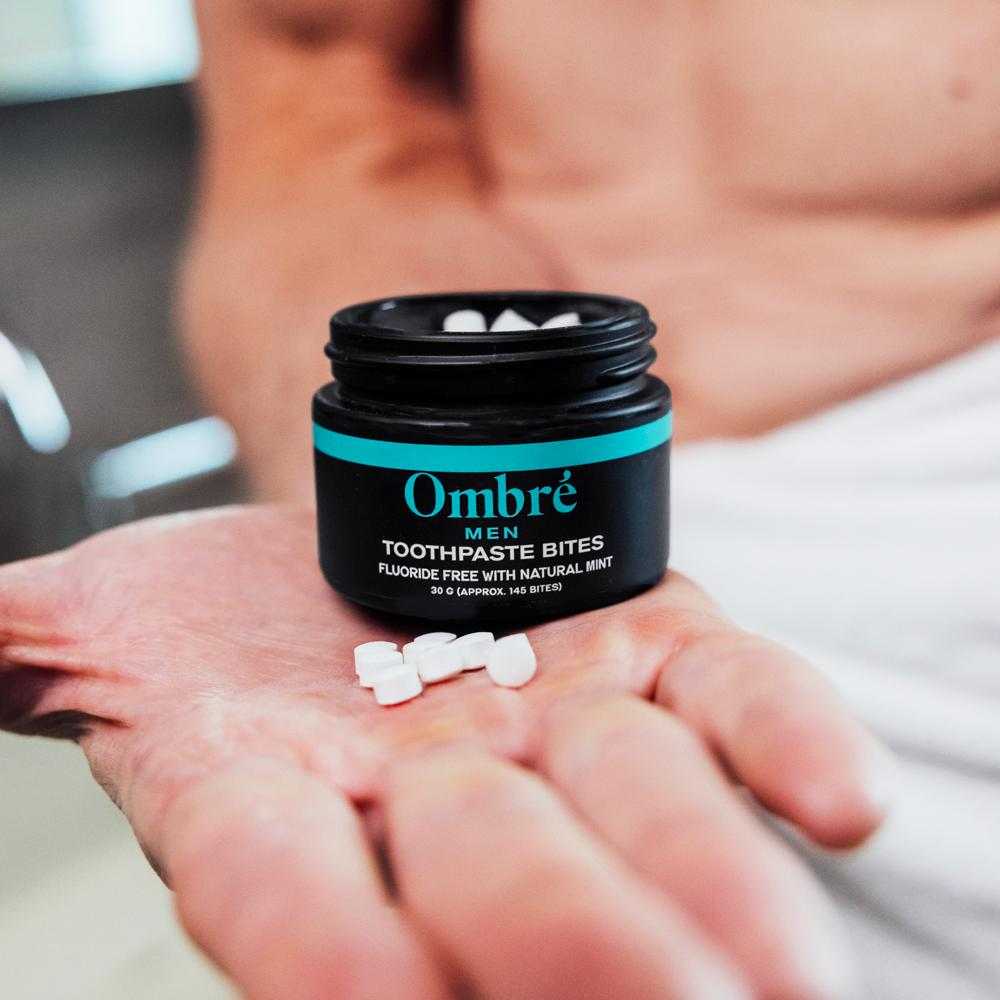 Presented by Ascend Agency
Ombré Men cofounder Aron Marquez has been an entrepreneur all his life.  "I started my first business when I was still in junior high," Marquez says. " I wanted a pair of Polo boots, so I started mowing yards.  After college, I started Wildcat Oil Tools.  We grew it from a humble start-up to an international service company." 
In 2019, Marquez began working on his tequila brand, Flecha Azul, with co-founder and professional golfer, Abraham Ancer. Being a serial entrepreneur, Marquez was already brainstorming his next idea. The key to success, according to Marquez, is passion. 
"Starting a business is tough," he says. "Most fail.  To overcome the inevitable challenges, you must be so passionate about your company, that not only will you prevail, but the people around will refuse to accept anything less than success."
Marquez has always ran his business with that saying in mind. Plastic was instrumental to Ombré Men's birth.  According to Marquez, Americans throw away tons of plastic every single day. 
"Plastic is a wonderful invention, but we've gotten lazy.  We use it for all types of packaging – not because we need to, but because it's easy.  Unfortunately, this plastic ends up in landfills.  Just look in your bathroom.  Toothpaste tubes, shampoo bottles, and skin care containers.  Each uses non-recyclable packaging.  We don't have to do business this way.  There are environmentally friendly solutions."
Marquez is confident that consumers will gravitate towards Ombré due to the nature of their mission, and not only the efficacy and quality of the product line. Ombré Men found vendors who could manufacture their products with natural ingredients and packaging that was either recycled or recyclable. 
"It took a lot of work," said Ombré Men co-founder Justin Tarin, "because everyone is attuned to doing things the same old way, but we found vendors committed to the environment who were willing to ask why? or why not?  Collectively, we developed a full suite of men's personal care products including sunscreen, toothpaste, shampoo, lip balm, and creams."
The next step was developing a marketing strategy.  Flecha Azul relied heavily on social media campaigns, and Tarin said Ombré Men will use a similar strategy. 
"Social media allows us to leverage our strengths. Each of our partners and founders is active on social media, I know we can reach a large audience and when we collectively share our vision for an environmentally friendly company with a superior product online, the potential is enormous." 
When a brand can combine a great mission with great products, the market tends to receive it with open arms.