Unopened baseball cards and vintage toys are cool, but what about an "in-the-wrapper" Ferrari Enzo? This immaculate example of the Italian marque's aughts-era flagship supercar hasn't been touched since departing Maranello over 20 years ago, and RM Sotheby's is selling it this month.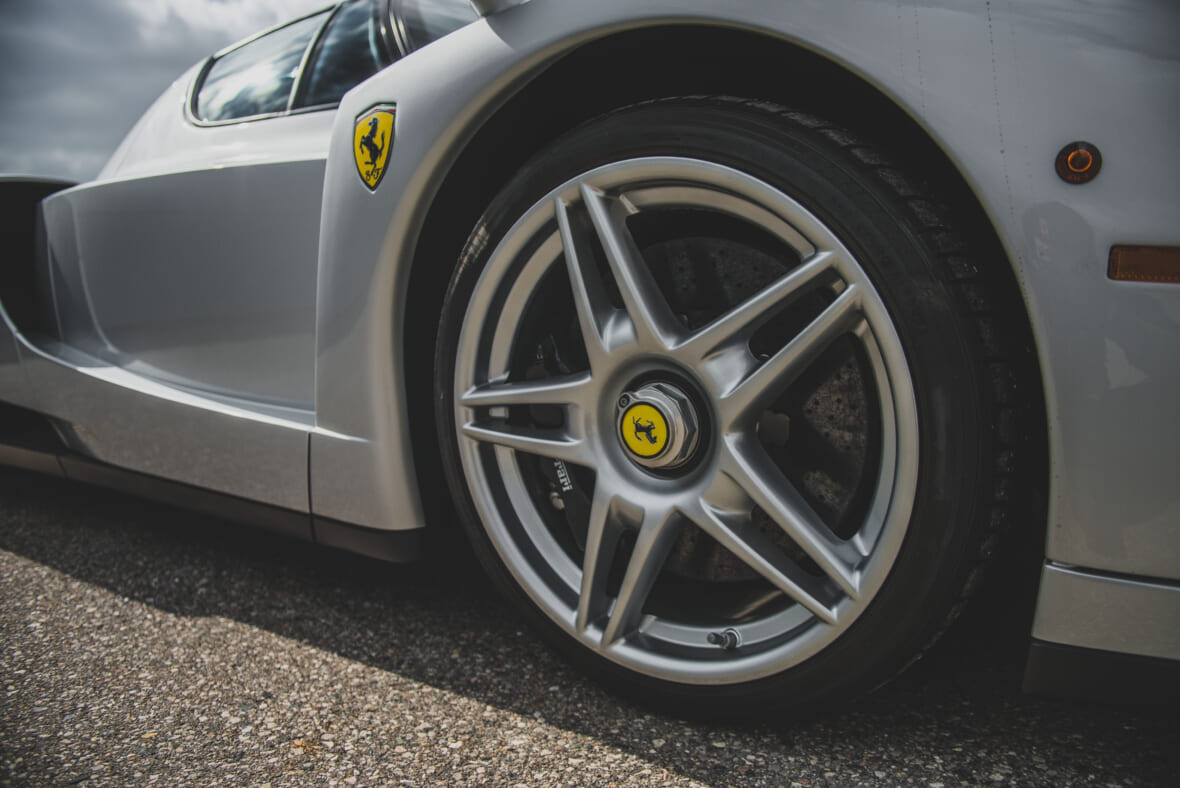 Almost all of the 141 miles on chassis No. 132662's odometer were accrued at the factory before it was delivered new to Japan, where it was never registered for use on the road. The "in-the-wrapper" nickname is literal, as the ignition key, door sills and pedals are still covered in plastic.
Additionally, the owner's manuals and spare key are enclosed inside the original Ziploc bag, and the factory three-piece luggage set has never been opened.
Any Enzo could serve as the crown jewel of a Ferrari collection, as only 400 examples eponymously honoring the brand's founder were produced. The time capsule-like preservation of chassis No. 122662 will no doubt drive the value higher yet. And then there's the colorway.
Over 70 percent of Enzos sport Ferrari's classic Rosso Corsa red paint job, while a handful don yellow or black. But chassis No. 132662 is finished in Argento Nurburgring 101/C gray, which was only used on eight other cars. Of those, this is believed to be the only model with a brown Cuoio leather interior.
Much has been said about the Enzo's V12-powered lineage, which was preceded by the equally sought-after F50, 250 GTO and 250 Testa Rossa—two of which appear on Maxim's list of history's most iconic Ferraris.
With the help of racy components such as Nikasil-lined cylinder walls, titanium connecting rods, and a torque-boosting telescoping intake manifold, the Enzo's 6.0-liter V12 originally sent 651 horsepower through an F1-derived six-speed dual-clutch transmission. The resulting zero-to-60 mph time was clocked at 3.3 seconds on the way to a 218-mph top speed.
Sotheby's doesn't publicly list an estimate for this 2003 Ferrari Enzo, but one is available upon request before the online auction opens on March 15. Given its condition, rarity, and Hagerty's valuation of the 2003 Ferrari Enzo, $4 million or more seems probable.